How can this be? Turning like rabid dogs on their masters, the UC Davis Faculty Association has called for the resignation of Chancellor Katehi.
Apparently these no doubt left wing radical dirty f*cking hippie intellectuals think they are supporting old fashioned ideas like freedom of speech and the right to peacefully assemble for redress of grievance promised in the Constitution and Bill of rights.
How old school. How so pre-9/11. Don't they realize that 9/11 and the Patriot Act changed all that, forever? Those rules don't apply. Maybe these hippie faculty members should be shipped off to Guantanamo for re-education and attitude adjustment. Yeah. That's what they need.
Don't they understand that the police and the upper level administrators of the university must protect the 1% from these radical revolutionary students?
The DFA Board calls for the immediate resignation of Chancellor Katehi. The Chancellor's authorization of the use of police force to suppress the protests by students and community members speaking out on behalf of our university and public higher education generally represents a gross failure of leadership.

Given the recent use of excessive force by police against "occupy" protestors at UC Berkeley and elsewhere, the Chancellor must have anticipated that, by authorizing police action, she was effectively authorizing their use of excessive force against peaceful UCD student protestors. The Chancellor's role is to enable open and free inquiry, not to suppress it.

We also call for a policy that will end the practice of forcibly removing non-violent student, faculty, staff, and community protestors by police on the UC Davis campus. The University of California should be taking a leadership role in encouraging the exercise of free speech, not in suppressing it.
Remember, this was the horrible attack on the police that triggered the police spraying pepper spray in the faces and down the throats of these violent students, some of whom were deservedly coughing up blood still hours later.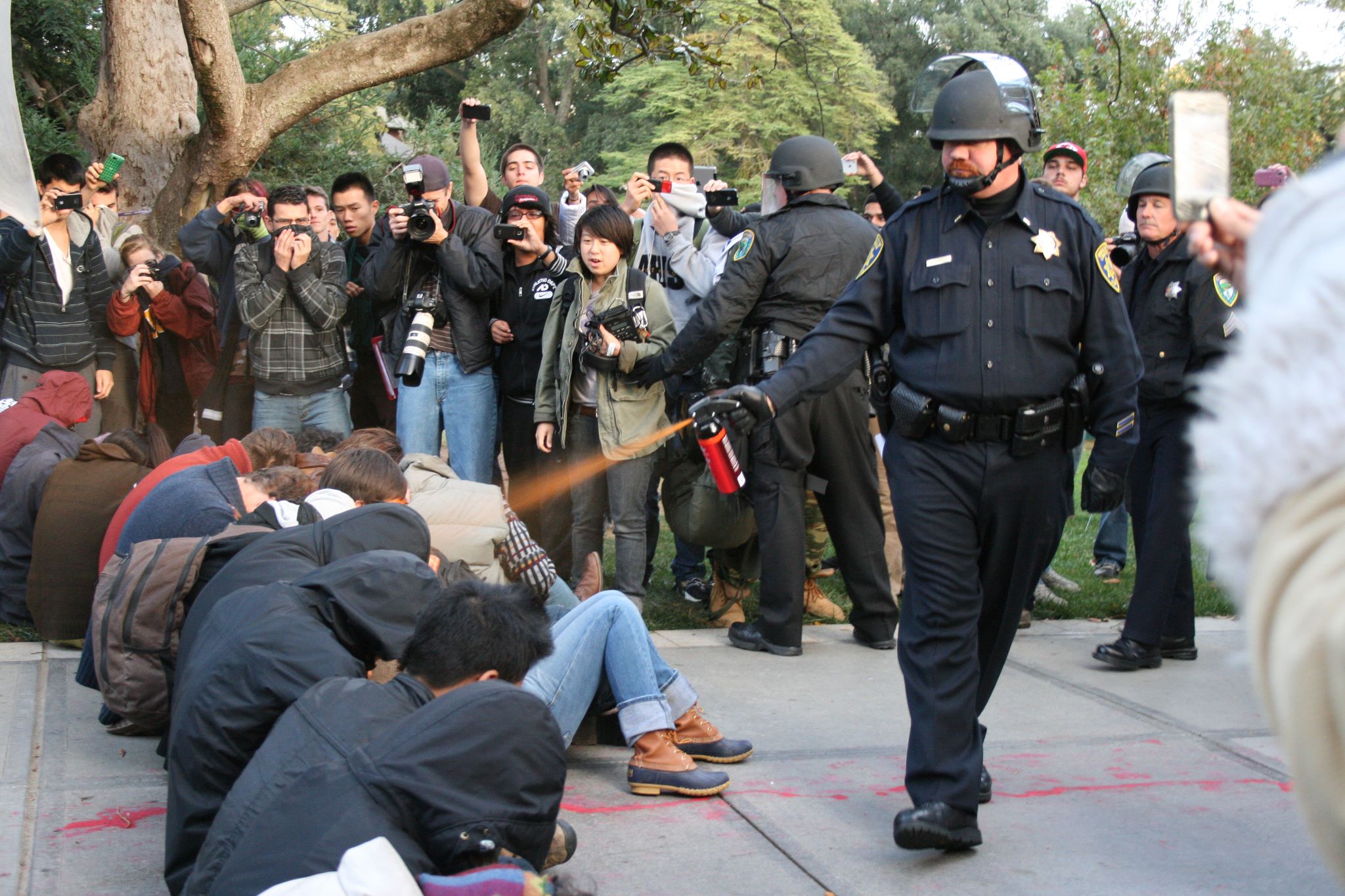 Oh, the humanity! How that poor man was obviously suffering!